Israel sports & news radio
Ari Louis is Israel's top English Language Broadcaster. Louis has a broadcasting career of 16 years which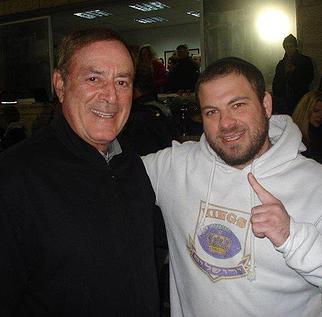 includes interviews with Pete Rose, Roy Jones Jr., Curt Schilling, Rabbi Yosef Mizrachi, Rabbi Lazer Brody and former PLO terrorist Walid Shoebat. He has been written about in the Jerusalem Post, Washington Post and Haaretz as well as featured in the movie "Jerry Mcguire" and was the star of the television show "Louis Live." Although Louis was in talks with Sirius Satelite and Fox Sports he decided to stay local and open up IsraelSportsandNewsRadio. ISNR is Israel's only radio station which covers sports, religion, politics and news in great detail.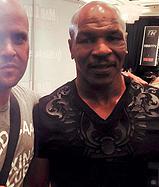 Brin-Jonathan Butler is consider to be among America's top boxing writer. He is the  author of the Domino Diaries as well the director of Split Decision,the story of Guillermo Rigondeaux.  Rigondeaux is a gold medal winner who defected from Cuba and became a world champion.Brin is an ISNR's boxing correspondent and has done interviews with George Foreman, Mike Tyson and Floyd Mayweather Sr.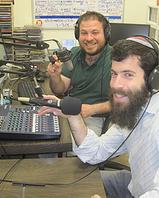 CBS's Yossi Goldstein is a top expert in the world of the NHL. Yossi has worked for ESPN and is a radio personality on the east coast on the United States. He has interviewed such NHL players as Eric Nystrom, Jeff Halpern as well as Coyotes' coach, Dave King.
Jane Kiel is the founder of Israel One Nation and has been interviewed by the Jerusalem Post and the BBC, as well as conducted interviews with Naftali Bennenit and Benjamin Netanyahu. Jane Kiel is originally from Denmark but her Zionist beliefs brought her on the path to Israel. Jane serves as ISNR's European correspondent.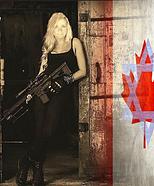 Leslie Ann Stoffel is the founder of Real Clear Israel and has written articles about her Prime Minister, Stephen Harper's, support of Israel as well articles on the Obama adminsitartion.Leslie has a tremendous social media following and will serve as ISNR's North American political correspondent.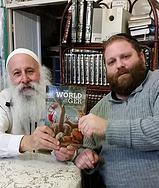 Rabbi Katz is the co-author of the hit book, "The World of the Ger" and is the founder of the phenemonal Ger movement. Rabbi Katz currently lives in Tzfat and has a worldwide recognition.Rabbi Katz is ISNR's in house Rabbi, answering questions from "Why are there bad Rabbis?" "The truth about Zionism" and "What is Wisdom according to Judaism." Rabbi Katz is originally from Ohio where he wrestled in high school and worked at a comedy club.
Joe Robbins is the founder of OMEG Poetry and considering to be one of America's top basketball writers. He has written for the Jerusalem Post and conducted interviews with two-time NBA MVP Steve Nash and he himself was eligible for the 2007 NBA draft. Joe is a life long Golden State Warriors fan and serves as ISNR's NBA correspondent.